Venue
Access
Where is Okinawa, Japan?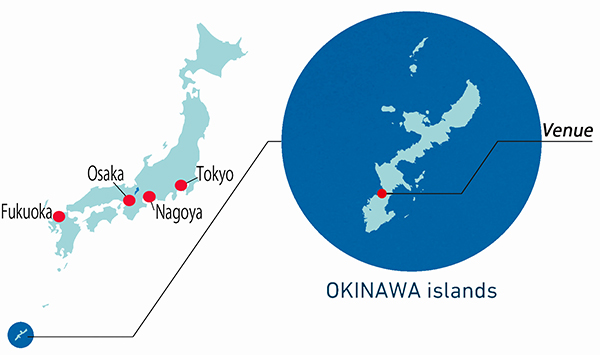 How to get Okinawa?
Naha Airport (OKA), sometimes called Okinawa Airport, is located in Naha, the prefectural capital. Naha Airport is the fifth largest airport in Japan and has flights from more than 20 cities all over the country. Naha Airport's international terminal has flights to and from Seoul, Taipei, Shanghai, etc. Please see
the web of Okinawa Convention Center
for details.
Between Naha Int'l Airport and Okinawa Convention Center:
Airport Limousine Bus is easy accessible about 55 minute with a fare of JPY 600. (Please get off at Laguna Garden Hotel bus stop.)
Venue
10th ACASC / 2nd Asian-ICMC / CSSJ Joint Conference will be held at Okinawa Convention Center.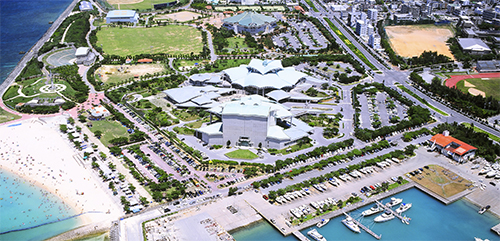 Okinawa Convention Center birdview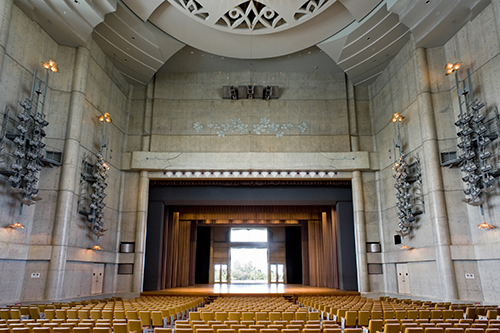 Okinawa Convention Center theater
4-3-1 Mashiki, Ginowan City, Okinawa 901-2224, Japan
TEL +81-98-898-3000
TEL +81-98-898-2202

Conference banquet will be held at Hilton Okinawa Chatan Resort.

Buses will be provided between Okinawa Convention Center to Hilton for the banquet. The boarding point is Parking Area II.

After the banquet bus will go to Moon Ocean, Convention Center, Laguna Garden Hotel, and Omoromachi Station (Naha Downtown).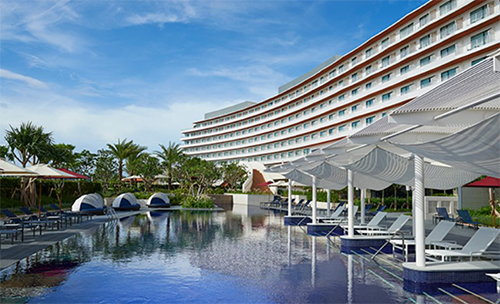 Hilton Okinawa Chatan Resort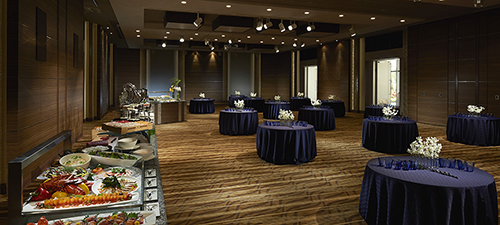 Grand Ball Room, Hilton Okinawa Chatan Resort
&nbsp 40-1 Mihama, Chatan-cho, Nakagami-gun, Okinawa 904-0115, Japan
&nbsp TEL +81-98-901-1111
&nbsp TEL +81-98-901-1100

Map around conference site