Application for Exhibition
We are now accepting applications for Application of Exhibition.
• Deadline is Sep. 30, 2019.
• Applications will be accepted on a first-come-first-served basis.


Booth
Exhibitors fee is 300,000JPY.
Panel size: 1,980mm Width x 2,100mm Height
Booth size: 1,980mm Width
The number of Booth: up to 20
Each booth has a table.
Booth can be arranged by the exhibitor.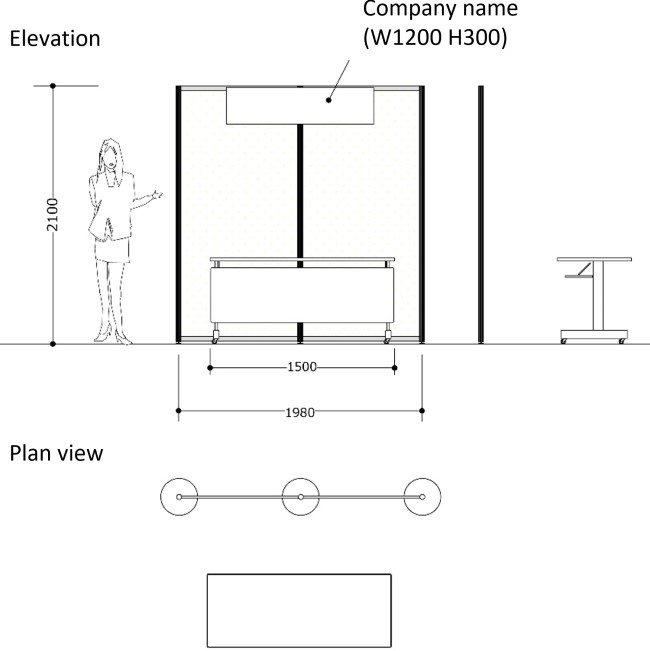 Schedule (tentative)
The day and time for preparation: After 1 p.m., Jan. 6, 2019.
The period of exhibitions: From Jan. 7 to noon Jan. 9, 2019.
The day and time for carry out: After 1 p.m., Jan. 9, 2019.
Application
For the Exhibition Application, please fill following form and send it to Secretariat of ACASC/Asian-ICMC/CSSJ Joint Conference:
acasc-icmc-cssj@mlsrv.csj.or.jp
Then, we will send an invoice by e-mail.
After your payment, we will prepare a receipt and give you it on-site.
If you need the receipt before the conference, please contact us, acasc-icmc-cssj@mlsrv.csj.or.jp
Exhibition Application Form (MS Word)
Contact
For questions regarding the Exhibition, please contact:
Secretariat of ACASC/Asian-ICMC/CSSJ Joint Conference,
acasc-icmc-cssj@mlsrv.csj.or.jp